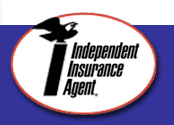 Life - Term, Whole-Life And Universal Life
Individual & Group Health Including HSA Savings Accounts
Dental - Disability & LTC Insurance


R. Stephen Mills, Agent




Office:
3100 Briscoe Road
Loganville, Ga. 30052
Office (770) 466-7835
Cell (770) 853-1195
e-mail steve@rykar.com

Please contact me for all of your life and health insurance needs,
including questions, recommendations etc. I have over 10 years
experience of serving clients in the North Georgia area.


To apply online for Coventry or for additonal information on these
top selling plans in Georgia, click on the CoventryOne log below:


<>


To apply online for BlueCross BlueShield coverage
click on the BlueCross BlueShield logo and you will be
taken directly to my BlueCross BlueShield website where
you can get additional information on the various
BlueCross BlueShield plans and enroll online in 20 minutes.

To apply online for Aetna Individual coverage or additional
information on Aetna plans click on the link below: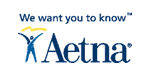 To apply online for the Assurant Denticare dental discount
plan or for additional information on this valuable product,
click on the Assurant logo below and you will be taken
directly to my enrolloment site: